Romania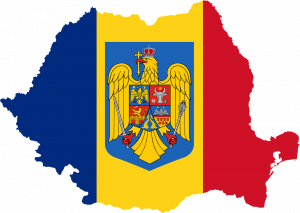 Romania is a beautiful country in Central Europe, where more than 23 million Romanians, Hungarians, Serbs, Bulgarians, Ukraineans and other nationalities live peacefully together. The Romanian people are a blend between Romans and Dacians and their soul and culture reflect the combined influences of the Latin world and of Eastern Europe.
Visitors can enjoy a rich variety of scenery, mountains, plains, lakes, rivers and sea, bustling towns and peaceful rural areas. Romania's climate is temperate continental, subject to the influences of the four seasons. Information at:
http://www.romaniatourism.com/
Since 1989 Romania has been a democratic country, in development, ready to join the European Union in 2007.
Romanian culinary delights and the hospitality of Romanians have a justified reputation all over the world, together with the excellent wines, champagnes and beers. These, and a rich cultural heritage in arts, literature and music, ground breaking achievements in sciences and sports, make Romania a very special place to live in or to visit.
Timisoara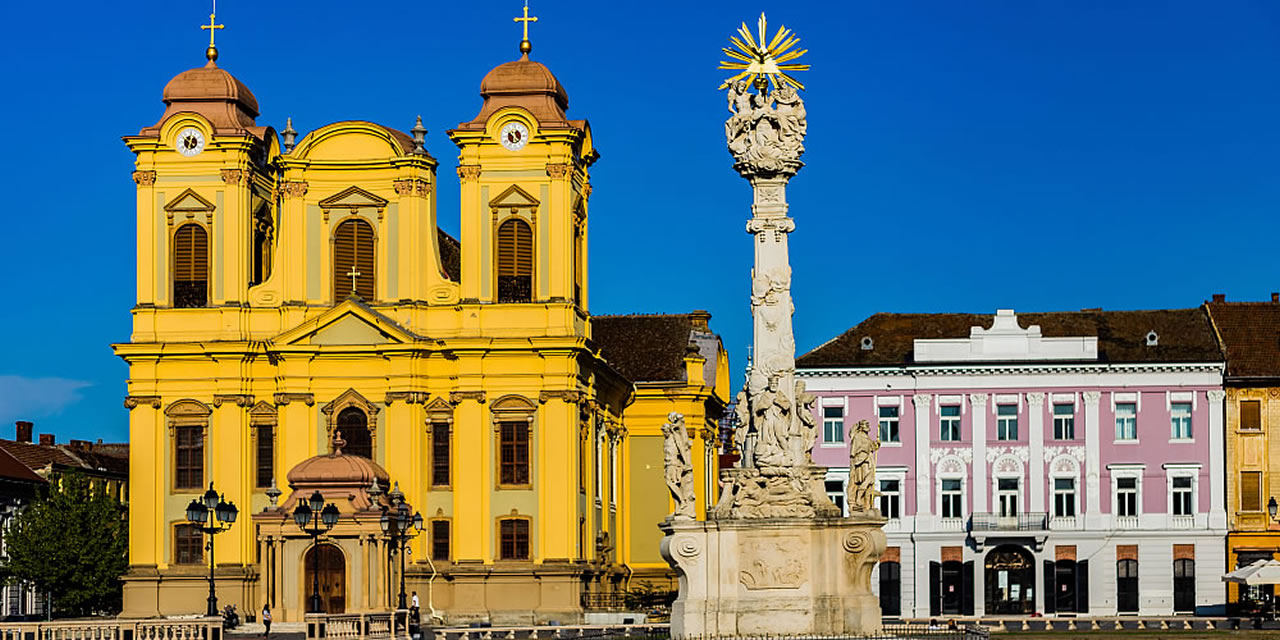 Timisoara, voted the European Capital of Culture in 2021, is located in the western corner of Romania, just a few kilometres away from the border of Hungary and Serbia, with very good transport connections.
More information:
It is at the heart of the Banat region and is also part of Transylvania. Banat is famous for its beauty, wealth, agriculture and hospitable people. Nearby is the famous Recas Wineyard, with a growing worldwide recognition for the quality of its wines.
http://www.recaswine.ro/
Timisoara means not only economic activity but also social and cultural life. The past and the present meet in this 700 year old, but very European city.
A medieval citadel, baroque monuments and attractive modern buildings complete a wonderful panorama. Numerous parks and the river Bega with its romantic bridges are just some of the features of this city. Cinemas, theatres, an opera house, discotheques, bars and restaurants, sport facilities and local festivals offer lots of possibilities to spend your spare time in this beautiful student town.
Nowadays Timisoara is considerd the Silicon Valley of Central and East Europe due to several world-class high-tech companies which have opened development and production units in the area (Siemens, Alcatel, IBM, Solectron, Kathrein, Delphi-Packard, Zoppas, Continental, Lisa Draxhelmaier, etc).
http://www.cciat.ro/
Travel
By air
There are several airlines which fly to Timisoara: Tarom, Lufthansa, Wizzair, Ryanair and Blueair. They all have daily flights from different destinations around Europe. For more info please have a look at: www.aerotim.ro/en/index.php
The city is served by Romania's second-largest airport, Traian Vuia International Airport, located 10 km away from the city center. There are regular flights from/to numerous major European and domestic destinations:
Romania – Bucharest, Iasi
Belgium – Charleroi
Denmark – Billund
France – Paris-Beauvais
Germany – Munchen, Frankfurt-Main, Frankfurt-Hahn, Dortmund, Memmingen, Karlsruhe/Baden, Nurnberg, Stuttgart
Israel – Tel Aviv
Italy – Bergamo, Bologna, Treviso, Rome-Ciampino, Bari
Spain – Valencia, Barcelona, Madrid
The United Kingdom – London-Lutton, Doncaster/Sheffield
By train
By train using the facilities offered by CFR (Romanian Railways Company), you can have easy connections to Budapest , Vienna and Belgrade:
By car
There are many ways to get to Timisoara by car, and the quality of the roads in western Romania is very good.
From Hungary:
Crossing the border at Cenad/Kiszombor via Sinnicolaul Mare – DN 59A
Crossing the border at Nadlac via Arad – M5, A1 (Take exit Timișoara for DJ691 towardTimișoara/Lipova) . There are good road connections to the main western Romanian cities of Oradea, Baia-Mare and Cluj
From Serbia:
Crossing the border at Moravita – E 70; DN 59
From Romanian cities:
Lipova (Arad) – DJ 691
Lugoj (Deva, Sibiu, Brasov, Turnu Severin, Craiova, Bucuresti…) – E 70; DN 6
Buzias (Resita…) – DJ 592
Once in Timisoara…
Public Transportation
Several bus (autobuz), tram (tramvai) and trolleybus (troilebuz) routes connect Timisoara's main areas and tourist attractions.The public transportation system runs between 4:45am and 11:15pm. Tickets must be purchased beforehand and validated in the ticket-stamping machine upon boarding. Tickets are interchangeable for all three forms of transport with the exception of express buses.
Starting from 2016 Timisoara also has public boats water transportation via the Bega Canal.
Local Taxi companies:
Tudo Taxi – 945
Euro Taxi – 941
Fan Taxi – 944
Radio Taxi – 940
Pro Taxi – 942
Uber