Romania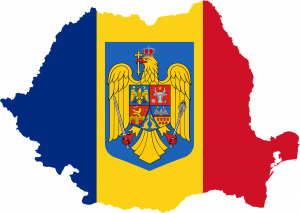 Romania is a beautiful country in Central Europe, where more than 23 million Romanians, Hungarians, Serbs, Bulgarians, Ukraineans and other nationalities live peacefully together. The Romanian people are a blend between Romans and Dacians and their soul and culture reflect the combined influences of the Latin world and of Eastern Europe.
Visitors can enjoy a rich variety of scenery, mountains, plains, lakes, rivers and sea, bustling towns and peaceful rural areas. Romania's climate is temperate continental, subject to the influences of the four seasons. Information at:
http://www.romaniatourism.com/
Since 1989 Romania has been a democratic country, in development, ready to join the European Union in 2007.
Romanian culinary delights and the hospitality of Romanians have a justified reputation all over the world, together with the excellent wines, champagnes and beers. These, and a rich cultural heritage in arts, literature and music, ground breaking achievements in sciences and sports, make Romania a very special place to live in or to visit.
Bucharest
Please check back soon for more information!